HISTORY
What is a mini truck?
Mini trucks are small, compact versatile, 3 cylinder, lightweight vehicles. These trucks are manufactured in Japan where they are regularly used for travel on the main roads. They feature liquid-cooled gas or diesel engines, Seat belts, Windshield wipers, AM radios, enclosed A/C, and Heated cabs, Head lights, Turn signals, Horn and Fold down and Dump beds. The kei truck also has push button 4×4, High/Low Transmissions, Locking Differentials for a variety of terrains. These trucks also have a full metal body, unlike any other UTV. While mini trucks don't comply with North American regulations, they can be driven on many local roads in many states. These trucks are used for transporting many of the goods found in Japan. They are known for their durability, longevity, fuel economy, horsepower, speed and load capacity. Unlike many UTV units, these truck are made for everyday use, not just weekend fun. These trucks are manufactured by brands you know and trust like Toyota, Mitsubishi, Suzuki, Subaru, Mazda, Nissan and Honda.
Some of the many uses for mini trucks include:
Farms and ranches, police, parks, reserves, resorts, campgrounds, marinas, orchards, dairies, stables, any area where there is a lot of land.
Maintenance and security vehicles for golf courses schools universities, parks, wildlife sanctuaries, etc.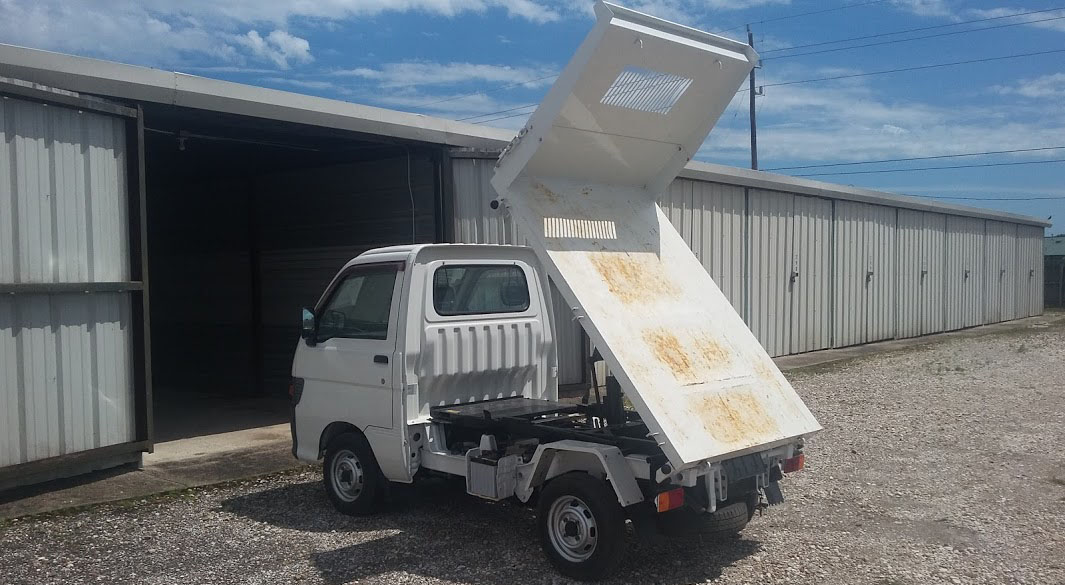 Mini truck features include:
Right-hand drive
4-5 speed manual or automatic transmission / High /Low transmissions
Approx size: 52 in. wide, 60 in. tall, 110 in. long
The truck bed is typically 4 ½' ft. wide and 6 ½'ft. long
Payload range from 900 to 1,500 lbs
Trucks can reach up to 50 mph
Engines range from 550cc to 1000cc liquid cooled engines
Fuel economy up to 45 mph @45 hp.
Heaters are Standard, A/C is optional
Some models have Jumbo Cabs, Dump Beds, Power Steering, Power Windows, Etc.